This is the part of 2 of the big wish list that I have. Trust me! I am truly blessed makeup fanatic. Since makeup is my job I can get the best of the brands from the best of the world, flaunt them and of course use them on all my esteemed clients. I am just being generous these days btw.
In the second part of the list are mostly products that I need for myself and of course for bridal purposes. LUCKY BRIDES....Lol. So let's what the coming wish list is.........
MAC PRO
These have enticed me for quite a long time. I am buying them all slowly and steadily. My current musings are Fuchsia, Orange, Crimson, Burgundy and White but nonetheless I aspire to find them all in my makeup bag soon. I must say I have got pretty wonderful results with this product on applying on its own or over or under a lipstick. It has just never failed to surprise me. There are more like Black, Blue, Magenta, Yellow, Red and so many more and are best for PRO makeup artists who want that highly pigmented opaque long lasting color. The finish happens to be CREME and really glides well on the lips. The only con is that they are extremely pigmented. But I should be happy about it.
MAC Fluid line Brow Gel seems to have changed my perception about creating best brows. Although I shall be trying this product for blogging purposes, its something that has excited me as a makeup product over years. Lets see.
Well, these are not brushes to be used in the bath...LOL..they are MAC Masterclass brushes. Really funny as they look, I hope they don't make a joke out of me when I use them. The only brush which really fascinated me was the concealer brush called OVAL 3...The brow brush looks ridiculous and I am not so very confident about OVAL 3. Lets see if someone's got them in India or whenever they launch I shall go and have a look. They are not for the ordinary though..
The MAC Pro set powder is on my 'Hit' List...My life has changed after I got myself a PEACH tone and I am going to buy the yellow, peach and deep peach for my clients soon. What I liked about this powder that it is extremely finely milled (almost like Chanel Poudre Libre), very small quantity sets the makeup beautifully and it locks in the foundation completely. This is simply fabulous. I shall be reviewing the 'Peach' one soon.
And the list continues..........I have some more MAC Pro Longwear concealers to pick. I think they are the best in the business and NC35 and NC42 do it a lot to me.
SISLEY
Its been a while that I have started loving Sisley all thanks to Amita D'Souza, the sales and marketing manager of Sisley India. Now with such beautiful and preposterously expensive skin care and makeup products, I could start making a wish list to the least. Here are a few skin care and makeup products that I am really craving for.
The Sisley All Day All Year sunscreen. Its amazinggggg....and is at a whopping 20k for a 50 ml bottle. I am just mesmerized by its results from the sample I got. And I don't know what to do with the cash that is involved. Its next in my list, since my La Prairie is still on.
After trying the Sisley Kohl pencils (2900 INR) I have realized what a boon they could be for the makeup industry. Truly I could call them as the unsung heroes of makeup as they glide so beautifully, they are highly pigmented, boast a list of skin friendly botanicals and of course they come with a luxurious feel all over. I could compare this one to be a better version of the legendary smokey eye pencil of Arden. The ebony black is so on my wish list and unfortunately its out of stock...
When I visited the Sisley office, the first thing that caught my attention were these alluring Phyto Lip glosses. They are a perfect blend of emollients, high shine and extremely opaque pigment. I couldn't believe how good pay off they had. Simply stunning. I am so eyeing the red one and the rosy pink one....I hope GOD is reading my Wish list and so is Santa............
CHRISTIAN DIOR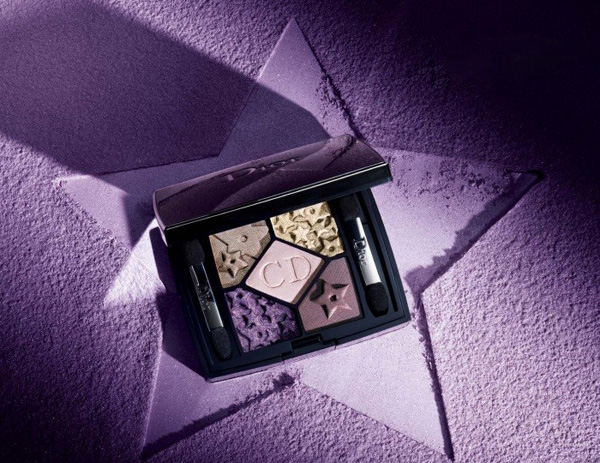 Finally after a weary wait, Dior India have launched their Mystic Metallics collection. I am particularly liking this eyeshadow palette called Constellation (since Bonne Etoile is not launched) but with a heft tag of 4.5 k I am thinking and wishing in the list that I have made.
YVES SAINT LAURENT
I simply love the YSL Parisian Nights Holiday 2013 campaign and this has my favorite model Lindsey Wixson. I am so excited about the pink blush and the YSL Pure Chromatics Eyeshadow palette. They have to launch them yet....so lets see.
Hope you loved my little wish list. I hope to update it soon with the hauls. Hope you love them too. Do let me know in the comments. Subscribe, follow and support.
Till then,
Ciao
Please do not copy any pictures or content of Beauty Traveller without prior permission. Thanks for reading my blog. I don't give 100% on the authenticity of the content here and it is subject to change without prior notice. Please read the disclaimer for any questions.