I am going to write this article on my favorite BEST Blushers from a professional makeup artist point of view (which means more of performing products than anything else). As a makeup artist I always choose formulas that work for me irrespective of whether they are the best or the worst in the market. My idea of an ideal blusher does not necessarily mean the product has to be intensely pigmented....its just needs to have a star value.
I am a fan of a lot of blushers but this post shall have the 5 best ones that I like and use it on the blog and also over clients. Let me make a small confession (its the season of making confessions) - I have an addiction for blushers just the way I have addiction for mascaras and I don't display them coz I am too hideous and a ghastly sight LOL.....
So presenting my top favorite blushers for the Mid 2013....and they are "MY" favorites, so do let me know yours in the comments section..
GUERLAIN ROSE AUX JOUES
They launched 6 of these blush duos last season and they have been an instant hit amongst Guerlain fanatics like me. The main reason is you get 2 good quality, really long lasting and extremely fragrant luxurious blushers in the same pan and they really compliment each other. For now I just have one and its called 'Pink punk'.
CHANEL JOUES CONTRASTE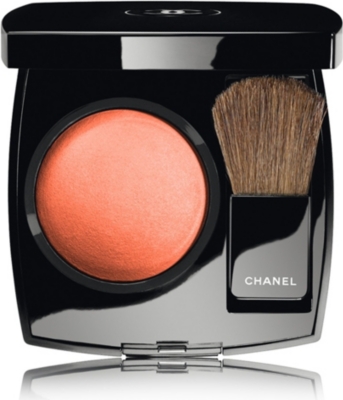 I picked two of these lovely delights while reading from Radhika of Weekend Ramblings. The colors 'Frivole' and 'Rouge' do such a good job and are so sorbet like to look at. I read somewhere that Chanel and Bourjois are manufactured at the same place but after getting this and the famous Bourjois one, I think I understood the difference. Both are pretty though but I prefer Chanel (maybe for the brand name),
JOSIE MARAN CREAM BLUSH
I got addicted to Josie Maran cream blush all thanks to the wonderful Pray Arora. I got a blush in Sunrise and can't describe how beautiful it is. Plus with the benefits of the lovely Argan oil, I am totally pleased with this purchase. Its a light blush that gives the feeling of dew on the skin and this dew lasts really long..
TARTE AMAZONIAN CLAY BLUSH
This is one of the most promising and long lasting blushers ever. I got the color 'Tipsy' which is a sorbet orange color just coordinating with their cheek stain. What a delight this blush is!! Not much to talk about now as I haven't touched mine and soon shall review after finding someone appropriate to try this blush on.
GUERLAIN TERRACOTTA LIGHT BRONZER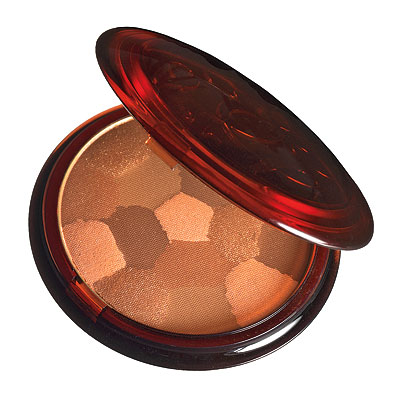 Although this is a bronzer, I prefer to use it as a blush, given the peachy tones it has. It goes on really well on its own, thanks to the mosiac pattern its quite easy to pick the desired colors....
Frankly I have yet to try blushers from drugstore brands and I have just started with Bourjois. Do let me know your favorite drugstore and department brands blushers....
Till then,
Ciao
Please do not copy any pictures or content of Beauty Traveller without prior permission. Thanks for reading my blog. I don't give 100% on the authenticity of the content here and it is subject to change without prior notice. Please read the disclaimer for any questions.